I had a delightful 4 ½ hour(!) dinner last week with Isaac Garcia, friend, interesting guy, CEO & Entrepreneur at Baume' in Palo Alto.
I  have wanted to go to elBulli in Barcelona, Spain, for ages, but it's had to get into, even more expensive than Baume', and a long flight.
Baume' is more convenient thus we save 1000′s of dollars on air fare alone

They describe the cuisine as French Cuisine Moderne but I think others would call it Molecular Gastronomy.
Isaac was in town and we both made time for a great dinner.
I brought a new, unobtrusive, Canon s95
camera with me and shot the pictures on "low light mode" of all the dishes.
The restaurant seats 22 and you may need a credit card to pay for things, but remember, closer than Barcelona. Don't stress about the dress code. Anything remotely presentable seems to fit in.
We had the Menu Decouverte with wine pairing. It's a prix fixe menu of around 15 dishes. We also added the optional truffle supplement. Ordering is easy enough as you basically choose one of the two selections and the only difference is how many dishes you get. Similarly with the wine pairing you don't have to worry about the wine list. You probably want to budget 4+ hours so you're not rushed, and be with someone you'll enjoy talking to.
The dishes came at a nice pace and we had no trouble keeping up, while new glasses of wine appeared a bit too fast and at times we had trouble keeping up.
OK, pictures of the dishes in the order they came with what I can remember.
Carrot Spongebread to start.
Caviar on he spoon on the right. Little toasties on the left.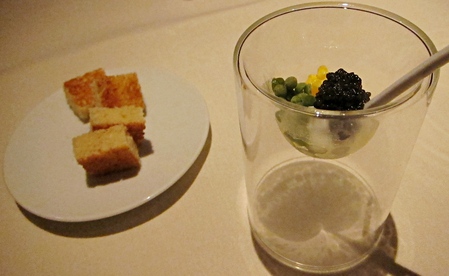 This was great – the green foamy things had a great taste. The little green dots on the plate were very lively and tasty. In the background one of the sauces was aged vinegar in olive oil emulsion.
The 62°C egg, apparently cooked for 2 hours to have a nice texture.

Pâté on the left and "Maple Coral" in the center, made with liquid nitrogen.
Fairytale Pumpkin soup with some kind of sorbet in it that magically didn't seem to melt. The soup had a few toasted seeds which went well with it.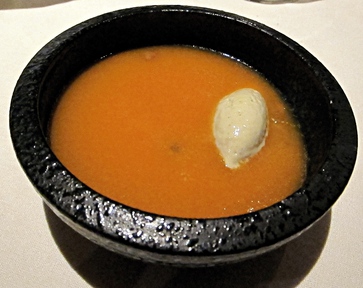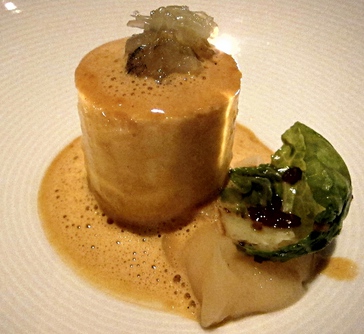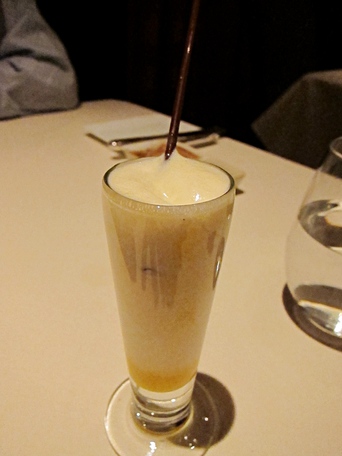 I believe this was something like "reconstituted orange".  The orange piece even had rind in it, though it's of unknown origins(!).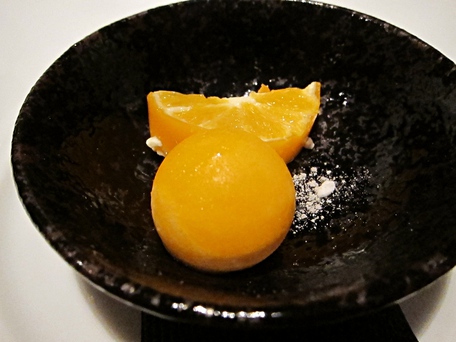 Mushroom dish and red wine has started to appear.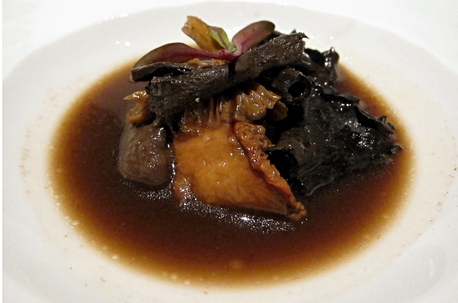 The don't mess around with the truffles here.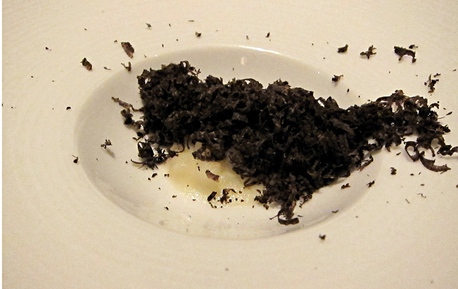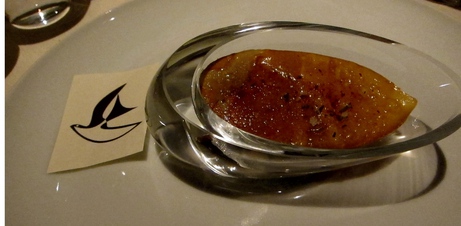 Some of the dishes had either smoke from dry ice or a savory, was it apple smoke?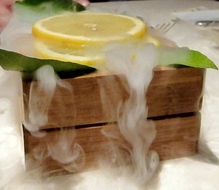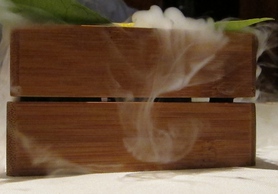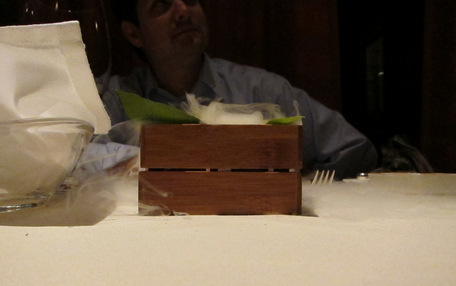 Beef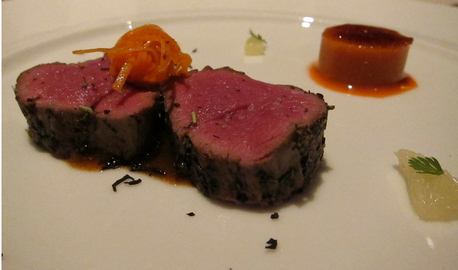 Isaac, and we are temporarily behind on the wine tasting.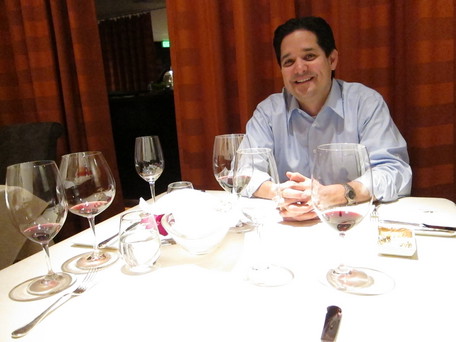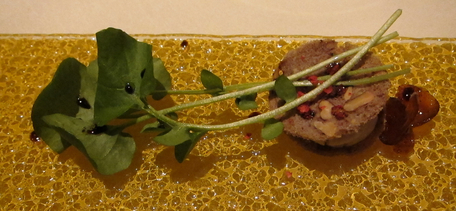 The glass has some kind of meringue with pop rocks and something like spherified wiskey.  The pop rocks were a nice surprise.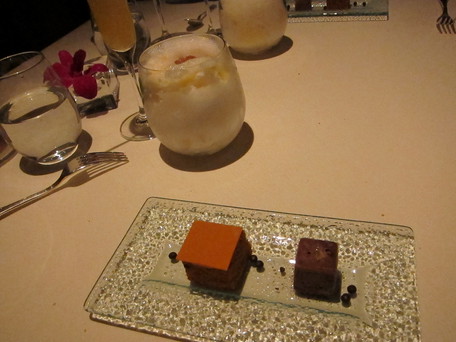 Dessert.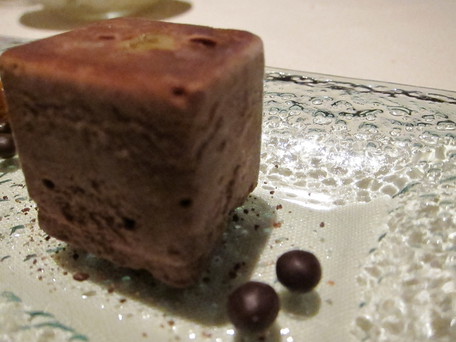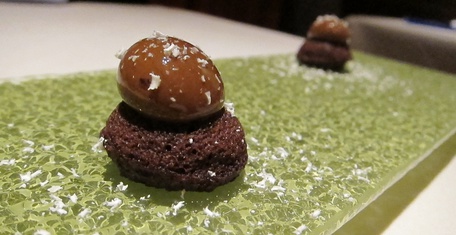 A gift to take home.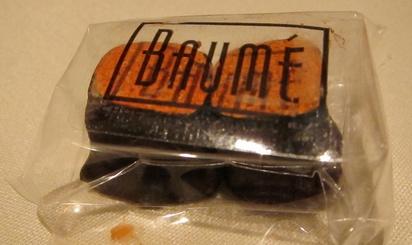 And the final verdict is a great dinner and I would love to go again.